Obstetrics (Deliveries) with Painless Labour
We help expecting mothers achieve painless deliveries   
One of the most rewarding and enriching experiences in life is having children. Mothers enjoy providing love and care to their newborns.
However, during the process, they encounter numerous challenges such as labour pains, discomfort, pressure and side effects of medications. Our facility offers painless deliveries with our independent midwives or obstetricians. Our staff are trained to deliver your child with minimal risks.
Obstetrics (Deliveries) is a critical area of healthcare. There are two main kinds of deliveries, spontaneous childbirth and C-section. While spontaneous delivery may be the preferred method, due to various overruled reasons this may not always be possible.  In some cases, a C-section is used for the safety of both the mother and child in that 'emergency' situation.
Our hospital helps expecting mothers achieve painless deliveries by offering some of the most sophisticated obstetric equipment and maternal care in Nigeria.
Treasurehold Specialist Hospital is your number one choice for high-quality healthcare. Our luxurious facilities and experienced doctors will make you forget about the pain of childbirth. We take pride in our results because we want only happy mothers to leave our delivery room. 
Treasurehold Specialist Hospital gives you the chance to experience labour pains with minimal pain and discomfort.  
This also means a shorter time spent in labour, which means less time at the hospital and faster recovery times for you and your baby.
Now, you too can experience a natural, painless pregnancy with Treasurehold Specialist Hospital. We will take the pain out of labour and get your baby into the world faster than you could imagine.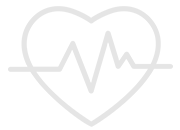 Clinical Services

We Provide
Intensive Care Services (Neonatal/Paediatric/Adult)

Accident/Emergency Services

Neurosurgical Services/Spine Surgeries

Obstetrics (Deliveries) with Painless Labour

General Surgical Services with Critical Care Support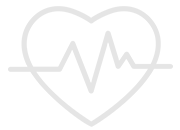 Autoclave and Other Sterilization facilities

Medical records unit-Secure, tidy and well organised

Medical Laboratory- operating 24 Hours with facilities for all routine clinical investigations and immunoassay

Pharmacy unit and Dispensary- with good stock, controlled and in-date drugs.

Accident and Emergency Unit

Standard and functional general practice/Family medicine

Obstetric/ Maternity Unit

Ear, Nose and Throat Unit

Childcare/Pediatrics Unit
Cardiologist/ Internal Medicine

Pre-Employment/ Fitness to Work (FTW)

Adult Intensive Care Unit

Spine Surgery/Neurosurgery