General Surgical Services with Critical Care Support
Advanced medical equipment for early detection and post-surgical care
When it comes to your loved one's health, you can never be too careful. So, how do you make sure that they are cared for by only the best providers available?
Here at Treasurehold Specialist Hospital, we have a team of highly skilled and experienced doctors that work around the clock to ensure optimum patient care. We also employ the very latest medical technology in our facility, so you don't have to worry about medical negligence.
All our surgeons are board-certified and have years of advanced training and experience in their chosen speciality, which means we can provide you with the highest quality of care possible. They are specialised in general surgical procedures, as well as neurosurgery, urology, and gynecologic surgery. 
Additionally, we have 24-hour critical care support to treat patients who require intensive monitoring. We use advanced medical equipment for the early detection of disease and provide post-surgical care in our medical facility. 
As we continue to expand, our goals are to increase the quality of acutely ill care in the region and to provide opportunities for future expansion.
Trauma or emergencies such as accidents can involve a great deal of pain. Having surgery can also be painful, in addition to the cost involved. Permanent physical disabilities can result.
Treasurehold Specialist Hospital offers a solution for the cost savings and convenience of having your surgery in a hospital setting in Nigeria where you could have access to world-class healthcare at a friendly cost.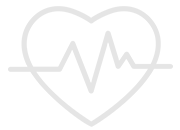 Clinical Services

We Provide
Intensive Care Services (Neonatal/Paediatric/Adult)

Accident/Emergency Services

Neurosurgical Services/Spine Surgeries

Obstetrics (Deliveries) with Painless Labour

General Surgical Services with Critical Care Support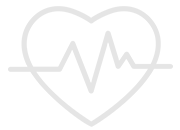 Autoclave and Other Sterilization facilities

Medical records unit-Secure, tidy and well organised

Medical Laboratory- operating 24 Hours with facilities for all routine clinical investigations and immunoassay

Pharmacy unit and Dispensary- with good stock, controlled and in-date drugs.

Accident and Emergency Unit

Standard and functional general practice/Family medicine

Obstetric/ Maternity Unit

Ear, Nose and Throat Unit

Childcare/Pediatrics Unit
Cardiologist/ Internal Medicine

Pre-Employment/ Fitness to Work (FTW)

Adult Intensive Care Unit

Spine Surgery/Neurosurgery