Specialised urological services and all urology-related problems and diseases.
Chronic bladder irritations, kidney stones, urine infections and complaints related to the prostate gland – in other words, all urological problems that affect men as well as women – are usually serious. They cause severe discomfort and can even lead to more severe complications, such as acute kidney infections or even cancer.
But urological problems often go untreated because of the lack of specialist clinics offering high-quality diagnostics and treatment from the start until a long-term treatment plan is put into action.
Treasurehold has a specialised urological service which offers everything you can expect from a world-class clinic with the added bonus of expert medical staff that will listen to your needs and create individually tailored care.
We offer treatments that achieve the best possible outcome for each patient. We are dedicated to providing clinical excellence and improving overall patient care.
Our specialist multi clinics come complete with state-of-the-art technology and specialised equipment to cater to each patient's individual needs. The urologist team at Treasurehold understands that each patient is unique, and is trained to take that into account during treatment. 
We provide the highest level of care for all kinds of urology problems. Our expert team of specialist doctors, nurses and staff are on hand to provide you with quality treatment tailored to suit your individual needs. 
Treasurehold Hospital is also equipped with the latest diagnostic equipment, allowing our specialists to provide excellent treatment options with an integrated approach to tackling urological problems with diagnostic capabilities from CT, MRI, Ultrasound and Prostate Biopsy. 
Get quality care from a specialist team with faster and better recovery journey. 
Choose us as your preferred urology clinic and enjoy expert, fast and quality results that'll bring the smile back to your face and your loved ones.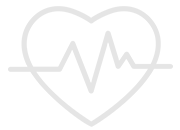 Clinical Services

We Provide
Intensive Care Services (Neonatal/Paediatric/Adult)

Accident/Emergency Services

Neurosurgical Services/Spine Surgeries

Obstetrics (Deliveries) with Painless Labour

General Surgical Services with Critical Care Support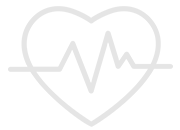 Autoclave and Other Sterilization facilities

Medical records unit-Secure, tidy and well organised

Medical Laboratory- operating 24 Hours with facilities for all routine clinical investigations and immunoassay

Pharmacy unit and Dispensary- with good stock, controlled and in-date drugs.

Accident and Emergency Unit

Standard and functional general practice/Family medicine

Obstetric/ Maternity Unit

Ear, Nose and Throat Unit

Childcare/Pediatrics Unit
Cardiologist/ Internal Medicine

Pre-Employment/ Fitness to Work (FTW)

Adult Intensive Care Unit

Spine Surgery/Neurosurgery